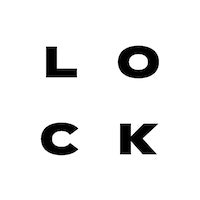 A PRODUCTION COMPANY. BASED IN LONDON BUT OPERATING ACROSS THE UNITED KINGDOM. LOCK FILM OFFERS EFFICIENT & THOUGHTFUL HIGH QUALITY PRODUCTIONS FOR ANY DOMESTIC OR FOREIGN FRIENDS.
FAST ACTION AND NO HEADACHES: WE DON'T FEAR TIGHT DEADLINES AND WE LOVE
TRAVELLING SO FEEL FREE TO CALL FROM A DIFFERENT TIME-ZONE.
IF YOU ARE INTERESTED IN SHOOTING IN THE UK DROP US A LINE FOR QUOTES, LOCATIONS & ADVICE. WORKING HARD SINCE 2006.
KNOWN FOR VAST EXPERIENCE, LOGISTIC SKILLS, AND FOR SUCCESSFULLY PRODUCING FILMS, COMMERCIALS, MUSIC VIDEOS, PHOTO SHOOTS, STILLS, TV, REALITY SHOWS, DOCUMENTARIES, ETC.